Our Projects
Schools in Uzbekistan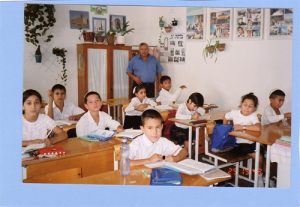 The SSC Jewish School Network was founded in 1995. In the Former Soviet Union, more than 1,000 students are being educated in the three branches of our school network in Bukhara, Pyategorsk, and Tashkent. The students are from kindergarten through high school age. Our schools are fully accredited by the Russian Board of Education. There are roughly 400 pupils enrolled in the Bukhara school, 300 in the Pyategorsk, and more than 300 in Tashkent.
One of our goals for establishing the schools is to instill Jewish values and strengthen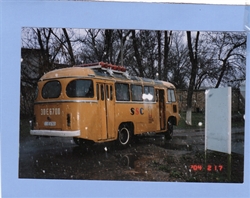 Jewish life. It should be noted that many families have immigrated, or will be immigrating to Israel as a result of our school network in Russia. In addition, more than 250 graduates from our school network have been brought to Israel by the SSC and placed in various religious institutions throughout the country.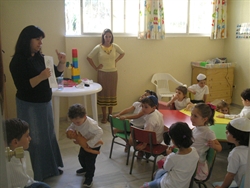 The SSC's goal is to improve the Jewish communities in the Diaspora. Our newest project is in Ubeskistan. The Ohel Moshe Jewish Community Center and School 188 of Tashkent was opened in 2003.
After much hardship, the SSC was granted a license from the local government of Tashkent to open the school. The school is located in the largest neighborhood of Tashkent.
The Jewish community of Tashkent is estimated to be at least 25,000 Jews. The school serves more than 300 students from kindergarten through high school. The school also serves as a Jewish community center "Ohel Moshe". It provides activities such as Hebrew Ulpan for the parents and the kosher kitchen provides subsidized meals for the students. As a Cultural Center, the school serves as the heart of the Jewish Community providing activities such as singing, folk dancing, and traditional holiday festivities. After school activities are also available for the pupils and the community at large who participate in sports competition and chess groups.
This important and wonderful project was made possible with the help of the L.A. Pincus Fund for Jewish Education in the Diaspora. We are thankful to them for making this project possible. The Tashkent School is under the umbrella of the Board of Education of Israel.