Rabbi Eliyahu Shamoula A"H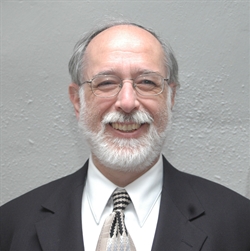 Rabbi Eliyahu Shamoula A"H was director of the Shehebar Sephardic Center; he provided the vision and directional outlook for the yeshiva. He was the organizational genius behind the scenes. Under his guidance, the SSC matured from a small Sephardic yeshiva with 10 students into a global outreach program.
Born in Alexandria, Egypt in 1949, Rabbi Shamoula spent the first 12 years of his life there before emigrating to the United States with his family. After receiving a degree in civil technology from Staten Island College in 1971, Eliyahu Shamoula realized his dream and went to Israel where he studied at the famous Porat Yoseph Yeshiva in Jerusalem for five years.
After receiving rabbinical ordination in 1977, Rabbi Shamoula worked in the beginners program for American youth at the Aish Hatorah Yeshiva in Jerusalem. Subsequently, Rabbi Shamoula worked at a company in Tel Aviv that constructed the Ovda and Ramon airbases in the Negev.
But Jewish education was in his blood and in 1980, together with Rabbi Sam Kassin, Rabbi Shamoula opened the SSC yeshiva in the Old City. The yeshiva has grown in number, reach and purpose into the present day Shehebar Sephardic Center.
See also: Roffe, Sarina. "Rabbi Eliyahu Shamoula A"H, A Tower of Strength and Humility." Jewish Image Magazine, May 2016, 82, 84.